First Annual Birkfoot Festival @ the Birk - Day 1
Featuring Blind J. Wakins, Cedar Teeth, Foxy Lemon, & Student Loan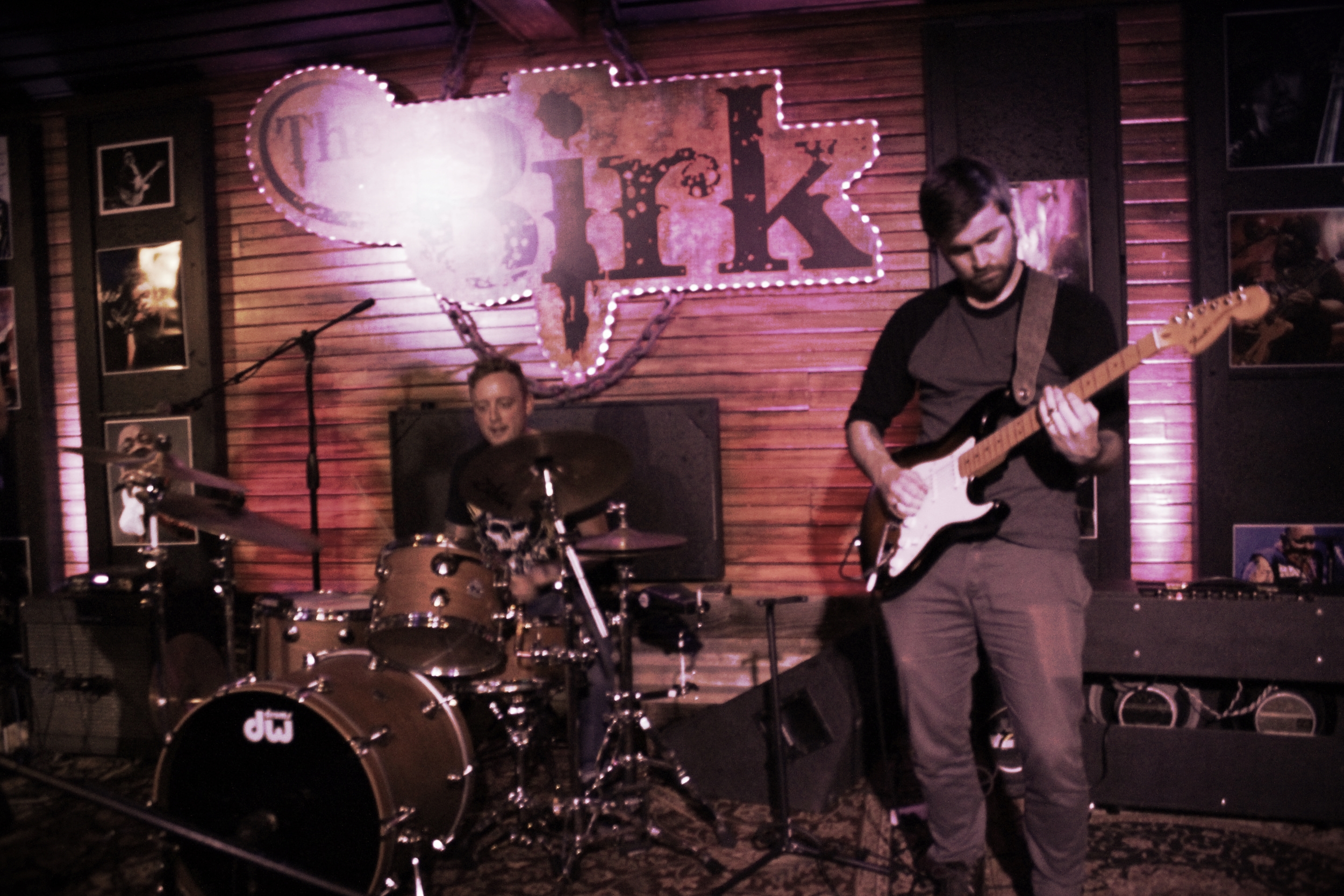 First things first: I had not planned to attend the Birkfoot Music Festival in Birkenfield, Oregon. I had seen the Facebook event, briefly discussed details with Cedar Teeth's band manager Chris some weeks prior, thought it sounded like a great time, but I had no intention of being there myself. For the first weekend in some while, I had set aside Memorial Day weekend to do absolutely Nothing. No festivals, no events, no work, no plans. And then, I got an email. Chris had come through with that press pass he had mentioned a while back, that I had forgotten about, along with full accommodations, to an inaugural music fest at a bar I'd never heard of in a town I'd never been to. So at the absolute last minute, with two PAC NW Artist Member bands on the bill and the rest of the PAC NW team pre-disposed, I grabbed a digital camera and decided a weekend of spontaneity might suffice just as well as Nothing. As long as it didn't come from an alert on my calendar, I was down for the ride.
So let's fast-forward through that first part of "the ride", the slowest few hours of my life sitting in Friday evening traffic through Seattle and realizing what a horrible mistake I had made. Through Federal Way and considering turning around, through Tacoma and resolving, yes, next chance I get I am turning around, and then through Olympia and realizing I'd gone too far to turn back. And when it was Astoria, I could breathe again and I let myself get excited for what was ahead. That excitement grew as I found myself driving through a small town with no traffic, then up a hill, through tall trees, eventually the only car on a winding road along the side of a small mountain. "This could be cool," I thought. 40 minutes later though, now winding down the mountain, still no signs of civilization, my thoughts became something more like "This could be a joke, I could die out here with Sasquatch". But eventually, forest gave way to farmland and scattered homesteads. And finally, where I last expected it to be, the Birk came into view.
When I first met Chris Martell, band manager for Cedar Teeth and brother of band member Dylan, and asked him what the schedule looked like for the evening, first thing he said was "We're on country time out here". I checked myself and tried to let that sink in. I was shown to the upstairs hostel where we would be staying, dropped off my stuff, then took a walk to decompress and take in the surroundings. Beautiful green pasture flanks both sides of the Birk, and a large herd of cattle roamed lazily through the grass. I couldn't help but smile at the wild contrast between where I had just come from only a couple hours north and where I was now, and realized I was beyond fucking ecstatic to be there.
So when the music finally did start, Blind J. Wakins was up first. A Portland transplant like so many, Jesse Robison has what so few genuinely do, raw talent and instant appeal. His music is a delicate blend of vintage American roots music, reminiscent of the likes of folk & bluegrass pillars like Woody Guthrie and Pete Seeger. But Blind J. Wakins is an all-original act, and in his simple but earnest approach, a cool glass of water within the mega-genre that "folk" has become.
Next up was PAC NW Artist Members Cedar Teeth. No strangers to the Birk stage, the band took right to it. With their unique brand of guitar-driven folk-country, Cedar Teeth brought the tempo up and got people dancing. For such a large band, spanning the entirety of the stage, they play with an unlikely unity and intuition that I can only imagine is a product of some subconscious telepathy they've developed traveling, sleeping, and spending time in their tour bus together for so long. Cedar Teeth's sweet, polished harmonies make for an amazing 3-dimensional soundscape that envelopes the audience. They definitely upped the energy for the night, especially after premiering their new song "Goddamn". Any casual listener would've been hard-pressed to guess it was their first time performing the song live.
And then, the riot rolled in, better known as Portland pure rock-revivalists Foxy Lemon. I'm not quite sure the Birk was fully prepared for the sheer force that is Foxy Lemon, but I guess neither was I the first time I witnessed the band, then known as The Bog Down, shake the pillars of my unworthy SE Portland basement almost 4 years ago. To be clear, to be blunt, to be brief, these dudes can rock. In music, there is absolutely something to be said for knowing when to abstain, to hold back, to build and then retreat; however, there's just as much, if not more to be said for knowing when to rock the fuck out, and these guys certainly do. Don't be fooled, Foxy Lemon is not just another sick-riff jam band. They've got swagger, to be sure, as evident in the mesmerizing stage presence of frontman Keishi Ihara. What I believe makes the band such a magnetic live act is nothing short of great songs, composed of rising rhythm and thick back beats, that beg to be moved to with every inch of the body. With a musical style existing in a sweet spot somewhere between vintage, classic rock structures and rhythmic innovation, Foxy Lemon made for the perfect third-act to reinvigorate the intimate scene inside the Birk as the time grew late.
So when Student Loan took the stage somewhere close to midnight, the crowd was ready for that last act to boldly lead us on. Though in quite a different style, the up-tempo bluegrass group kept the night steaming along. In both their music and demeanor, it was quickly evident this was a veteran band doing what they love. Gaps between songs were filled with quick quips and amusing anecdotes that lent to a feeling of camaraderie within the room; we were all more than a few drinks deep, all a bit tired, but damned and determined to have a good time and enjoy some good music. The sheer experience and talent of the group was readily apparent, and the upright bass added a welcome depth of sound to the ensemble. Truly an excellent ending to a wonderful night.
So that was day one. Day one of three, and I wish I could've stayed, but I had some minor, but important obligations within the rest of my weekend of Nothing, that called me back home to Seattle. After a banquet-style breakfast in the morning, courtesy of the Birk, I was back on the road. I have to say, I was pleasantly surprised and thoroughly impressed by the kindness, friendliness, and inherent hospitality of the place and the event. I hope I can look forward to it happening again next year. The Birk is an outpost for sure, a destination for music enthusiasts. I'm sorry to say, contrary to the Birks slogan, it really is that far. However, hands down, certainly worth the trip.
Lacey Henderson