GeekGirlCon 2015
On October 10th-11th, 2015, a diverse and enthusiastic group convened in the Conference Center at the Washington State Convention Center in downtown Seattle to discuss and celebrate females in all aspects of nerd culture.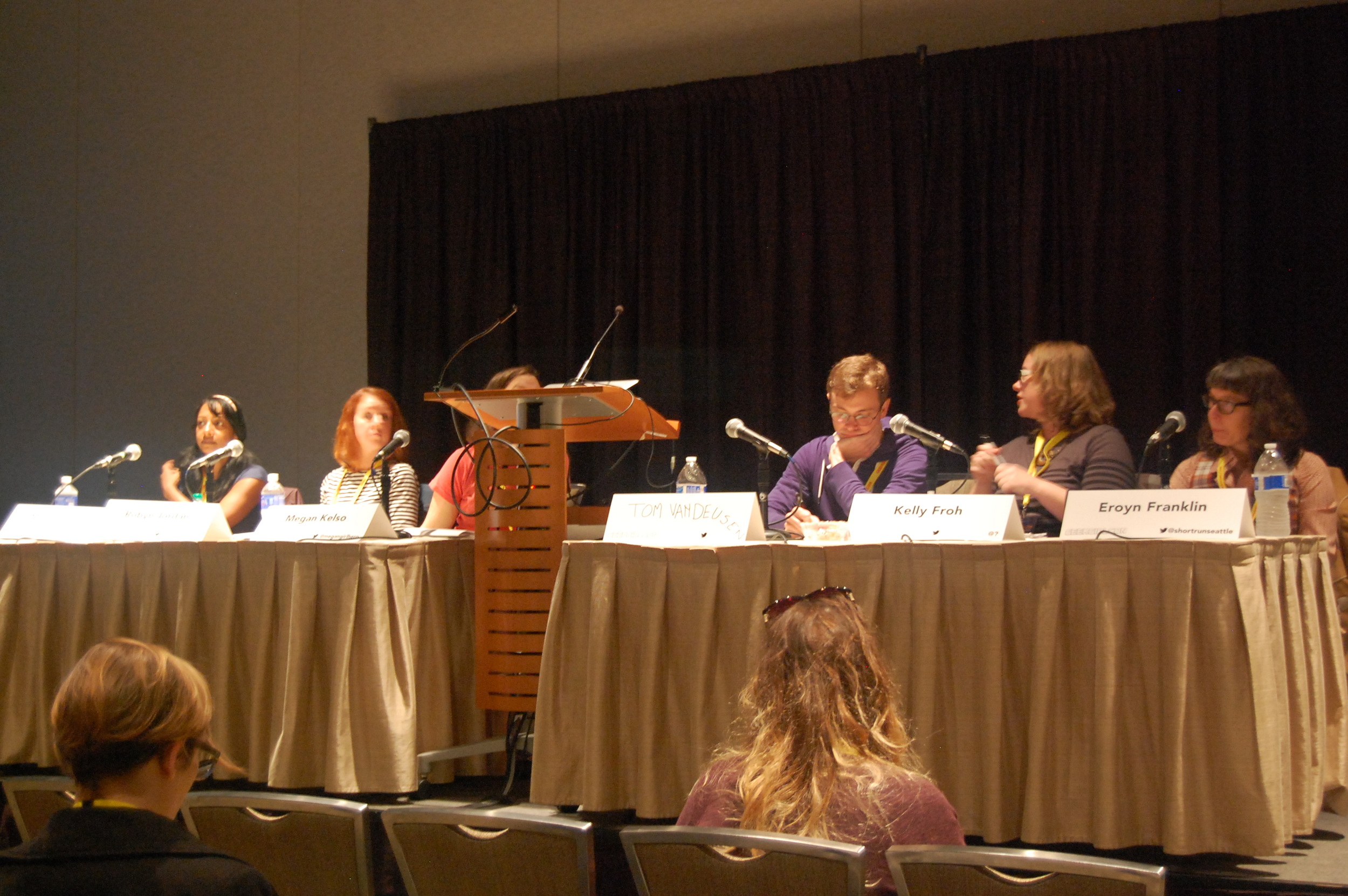 Panel on the Local Comic Scene
Mita Mahato, Robyn Jordan, Megan Kelso, Tom Van Deusen, Kelly Froh, & Eroyn Franklin
The State of the Local Comic Scene
Many gathered to hear a discussion on the state and direction of the local comic scene. Panelists touched on the grassroots nature of comic culture, current collaborative efforts underway and posited an optimistic view for the future of the local scene.
Local Artists teamed up to create interesting and catchy graphics for Seattle's Summit Block Party
Local comic artists discuss the state and direction of the local comic community
Princess Empowerment
A common costume theme was what could be considered "traditional" princess type characters. At first one might find this surprising at an event focused on celebrating strong females. When questioned "Why princesses?" one cosplayer simply responded "Because princesses kick ass!" This interaction perfectly captured the essence of GeekGirlCon, celebrating all females in all roles within nerd and comic culture. While we often find ourselves battling stereotypes within nerd culture that suggest women must be beautiful, sexy, or secondary characters, it's important to remember women don't have to then be the opposite of these things to be powerful or respected. Women can be and are beautiful, sexy, and yes, sometimes secondary characters in nerd culture, but are no less capable or deserving of respect because of these things. Princesses can still kick ass.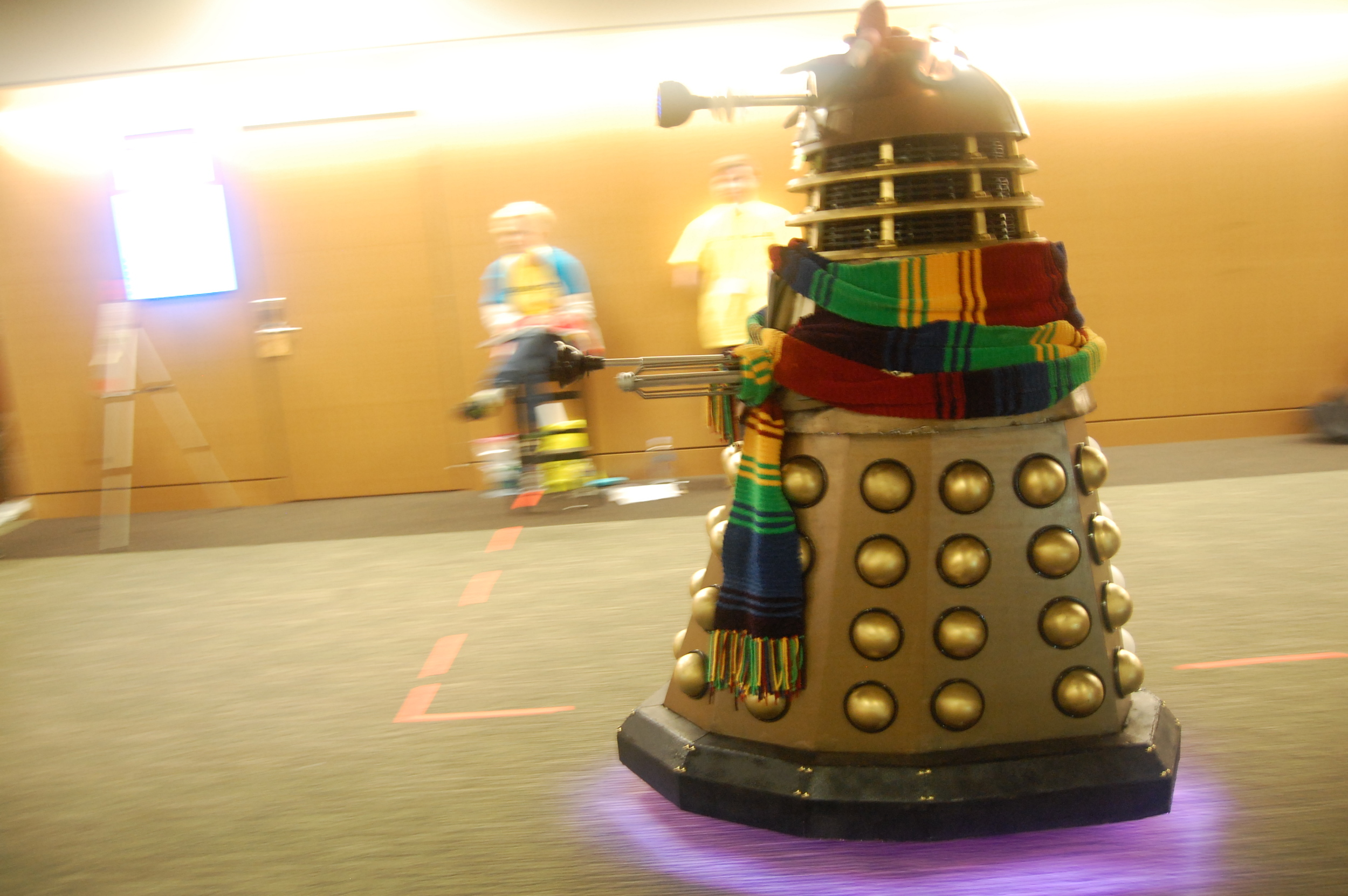 The Game Room
Attendees were invited to sit down and learn the basics of Magic: The Gathering in a non-judgmental and open environment.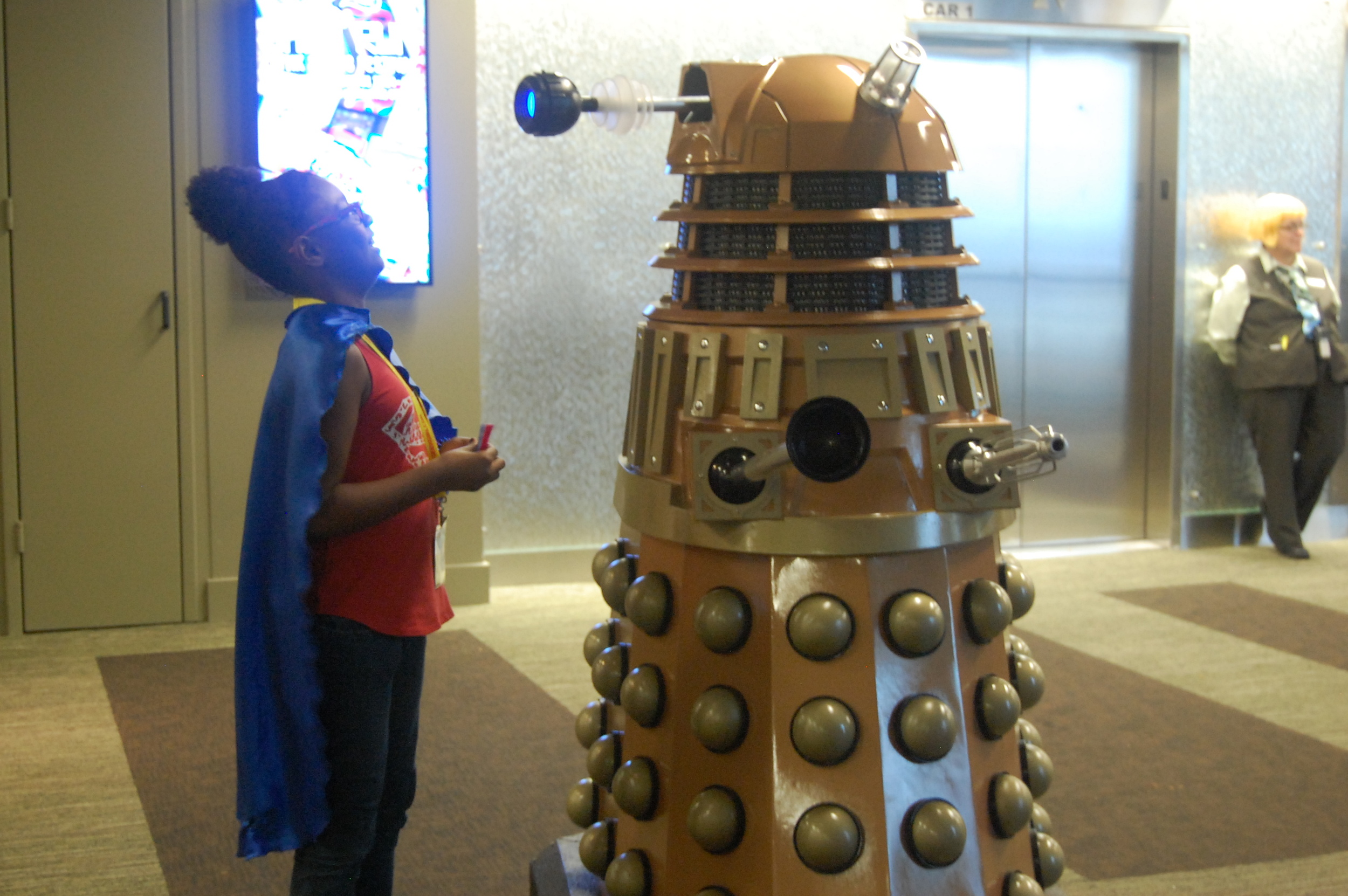 And a Juju Joint to unwind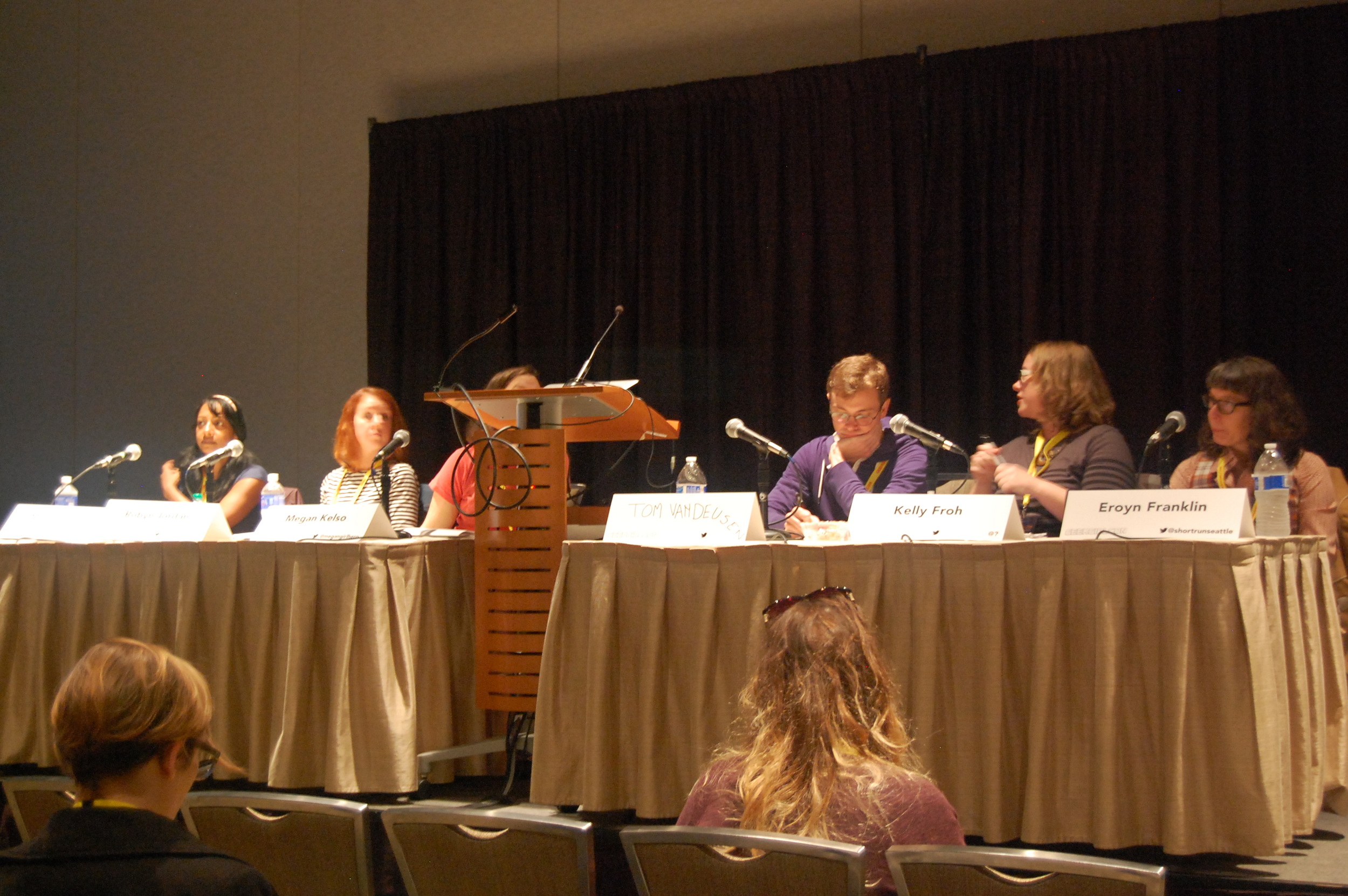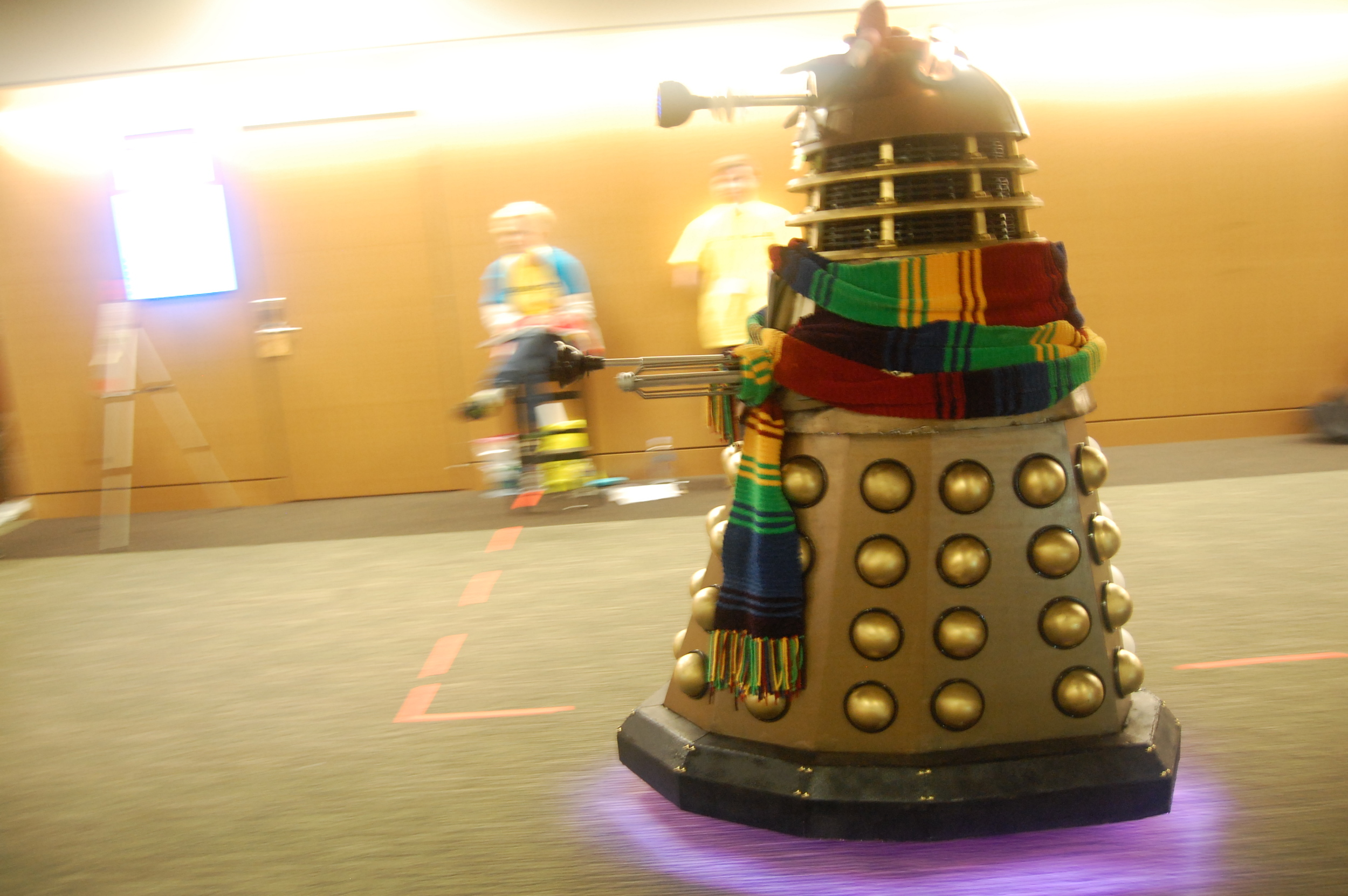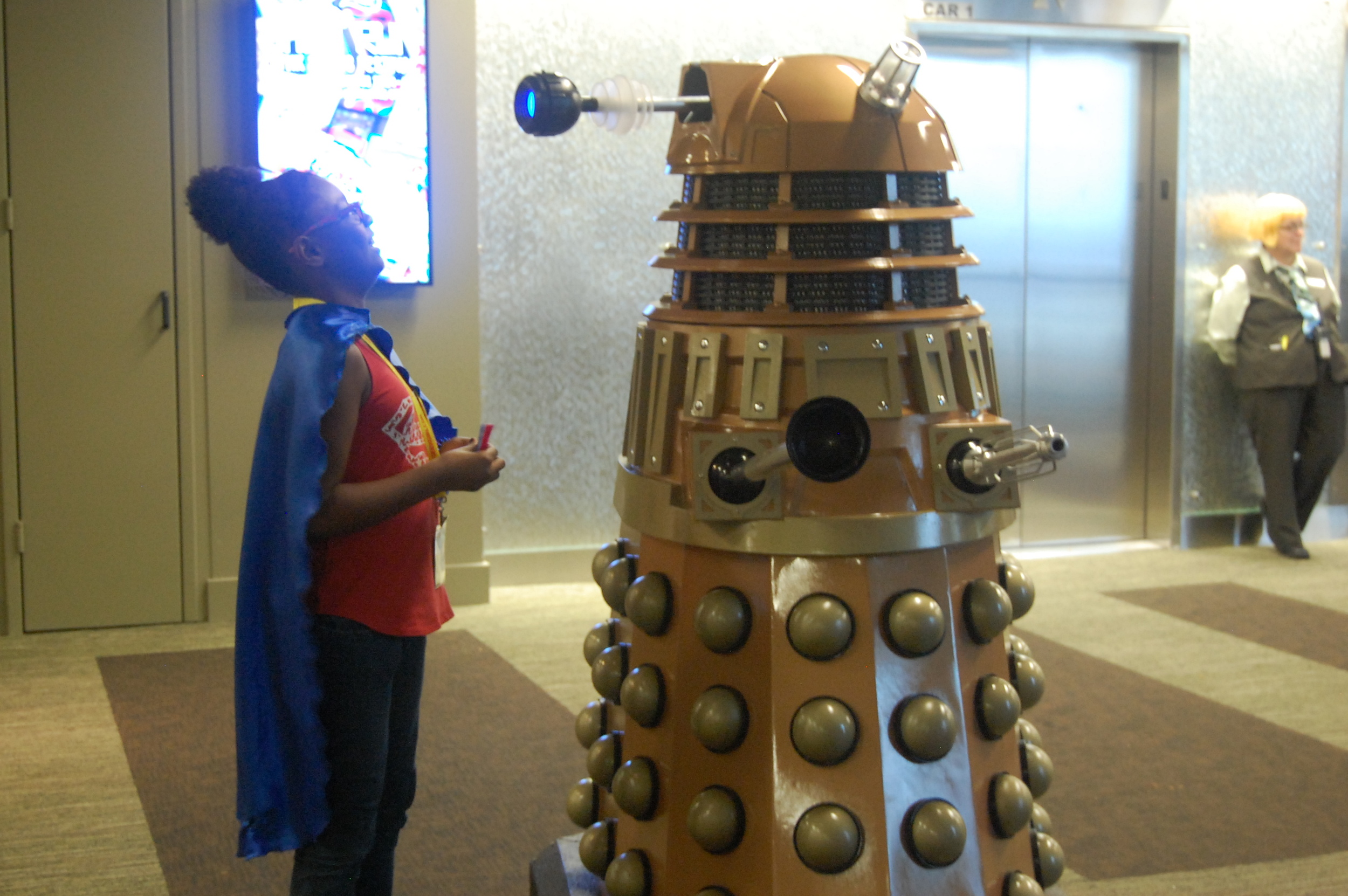 GeekGirlCon 2015
Hover over pictures for captions/more info!
Photos by Lacey Chastain